B.P. Koirala Memorial Trust expresses condolence to Late Mr. Tamrakar's family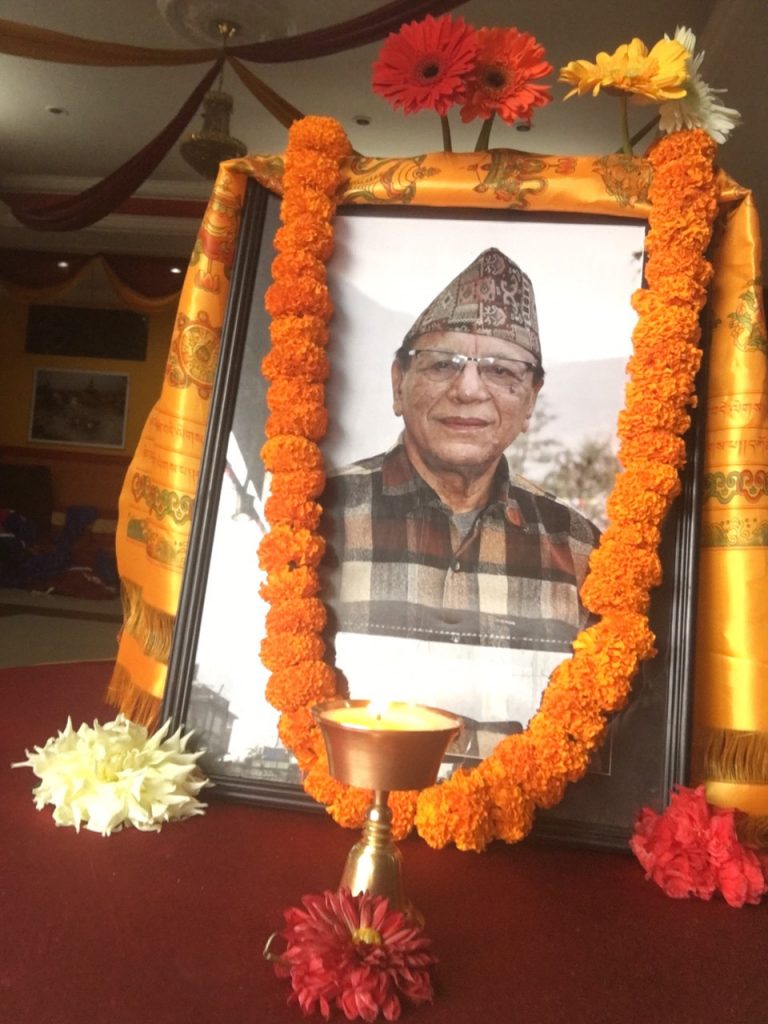 B.P. Trust expresses deep sympathy and heartfelt condolence to late Mr. Ram Krishna Tamrakar's family. He was active member of B.P. Koirala Memorial Trust. He was the Minister for Commerce and Industry in the cabinet led by G.P. Koirala and treasurer of Nepali congress central committee. He passed away in Kathmandu on April 23, 2019, at the age of 75 years. He was born on August 20, 1943 in Bhojpur, Nepal.
We are extremely saddened by demise of such a veteran leader and we pray for his departed soul to rest in peace. B.P. Trust has tributed to his contributions by praying and honouring him.