Critical Appraisal of B.P. Koirala's Literary Journey Program
Critical appraisal of B.P. Koirala's literary journey program in Dallas, USA was successfully held on 21 July, 2019. Our Trust's board member and well known academician Dr. Gyanu Pandey was invited as chief guest during the program.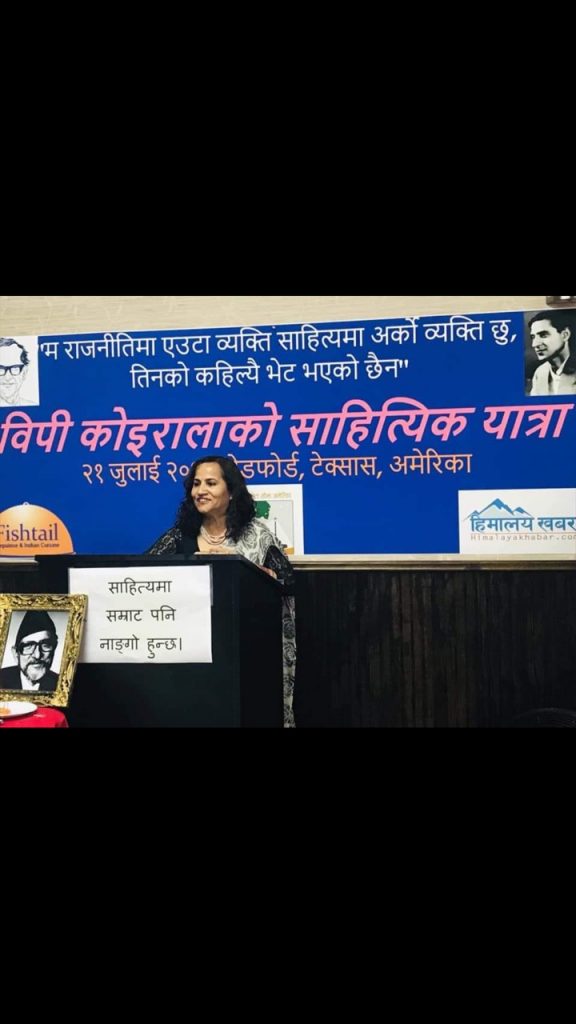 For the first time in Dallas, around 20 papers regarding B.P. Koirala had been presented in the program successfully. Our trust congratulates the whole team for organizing such a historic program and would like to co-operate in future as well.